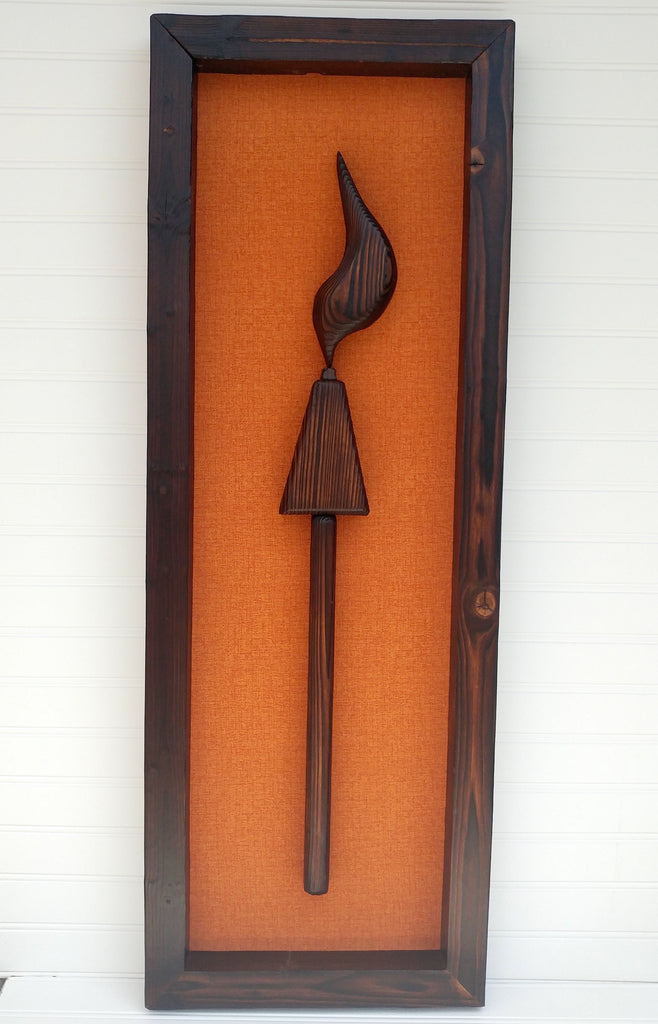 Torch - Burnt Orange
This carving is a classic Hawaiian Tiki torch design like the ones that are still scattered all over the islands.  Hand carved and then given our special treatment for that great, vintage, dark and heavy grain look.  It is then mounted on a fabric wrapped board and framed in the same, Witco style matching wood.
Measures 36.5"x13" and includes wire on the back for your hanging pleasure.
All of are wood items are made from recycled antique lumber, making them eco-friendly art for your walls!  There may be random marks, nail holes or other imperfections in the wood - all of which add to the character of the wood and tell the story of were it came from.
Hand made on Taboo Island, USA.