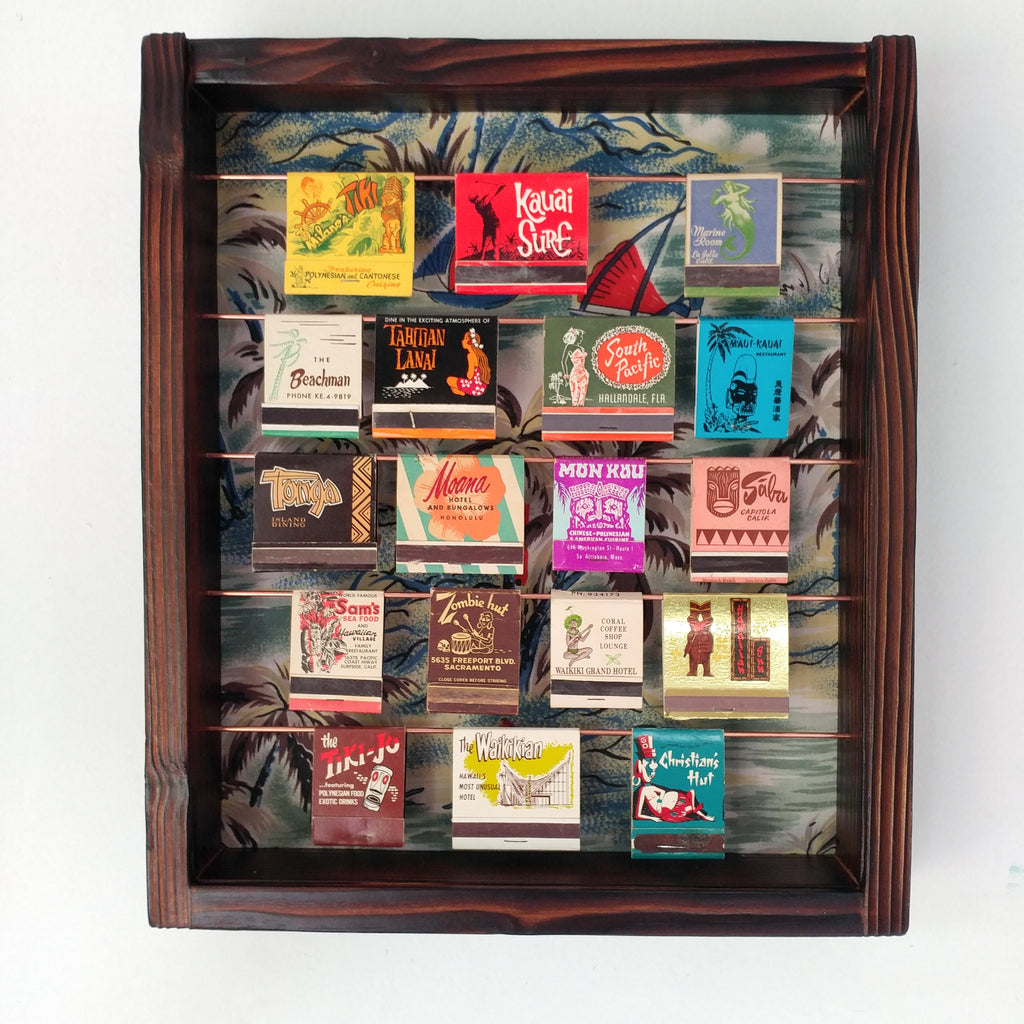 Tiki Matchbook Display Case A
The Taboo Island Natives were tired of having their vintage tiki matchbook collection laying around in bowls on the coffee table and bar, so they set out to create a display for them, and here is the result!
This Tiki matchbook display has a wood frame with our classic Witco style finish, with copper wire rods running across to proudly display your collection.  The backgrounds come in a wide variety, with this one being a section of a vintage Hawaiian shirt.  There is then a clear piece of plexiglass that slides in from the top to help keep your collection dust free.  And, of course, there is wire on the back for your hanging pleasure.
Measures 12"x14" and is 2.5" deep.  With the 5 rods, this size can hold about 30 of the smaller size matchbooks or 25 of the wider style.
Matchbooks not included!!
We can custom make these display cases to any size you need and with any color background, so feel free to contact us for details.