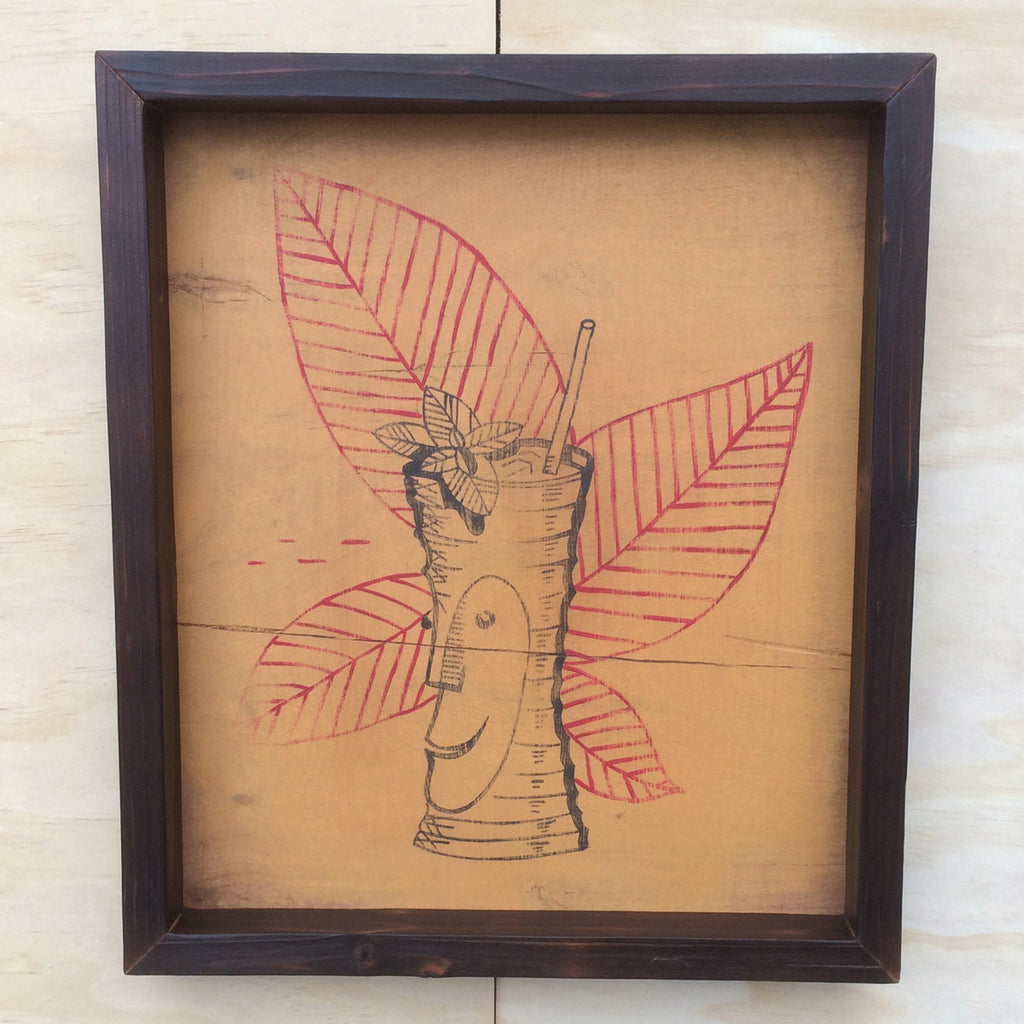 Tiki Bob
This great design of Tiki Bob comes from a vintage graphic sourced from one of the earlier tiki bar's menus.  This has been hand painted, then weathered and aged down to make it look like its been hanging somewhere for 50+ years.
This painting is made to order, so please allow 2 weeks for completion.
Framed in an aged wood framed, it measures 15x13 and comes with wire on the back for your hanging pleasure.