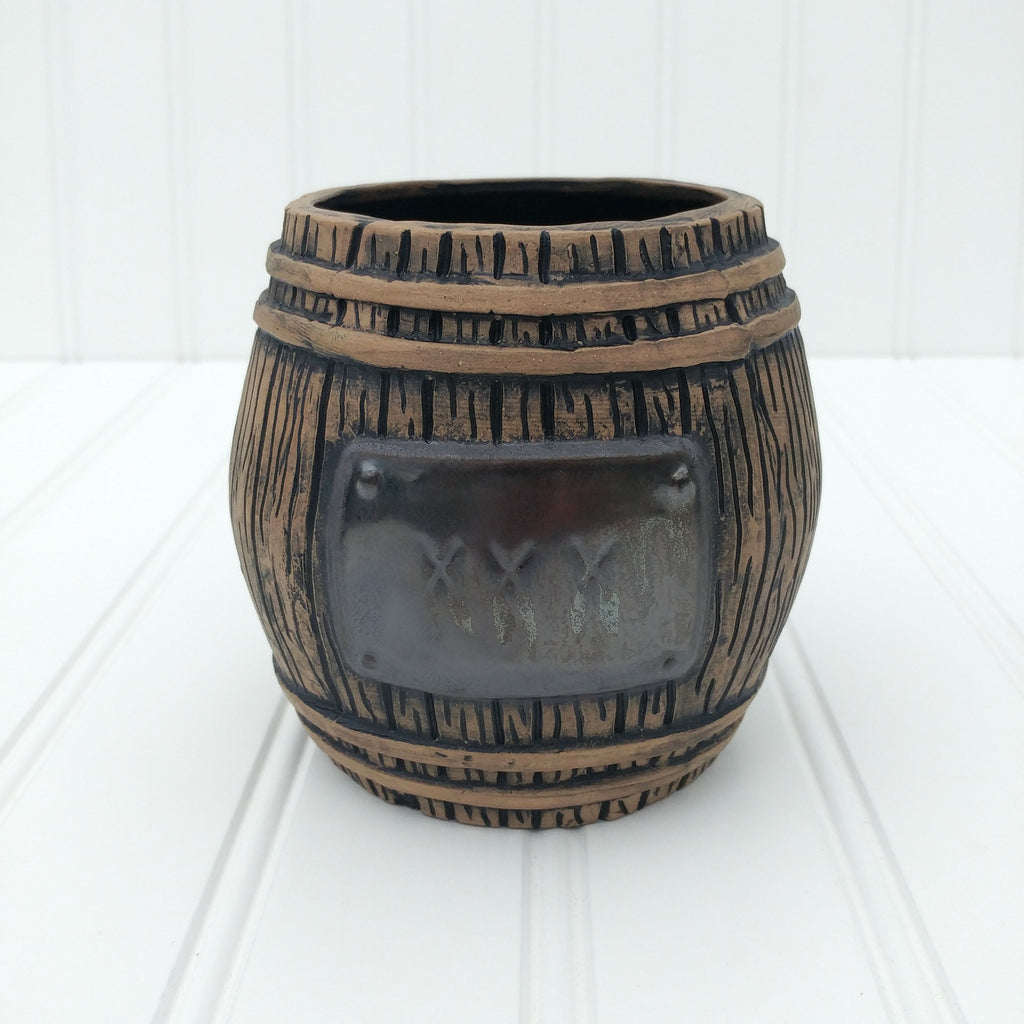 Rum Barrel Tiki Mug - XXX
This fat rum barrel washed up on the shores of Taboo Island long ago.  Sadly, it showed up empty, but it is now your job to fill it back up!
It is in an aged wood color with black interior and a tarnished silver name plate that reads "XXX"
Measures 4" tall, holds 20 ounces and is h
and made on Taboo Island, USA.