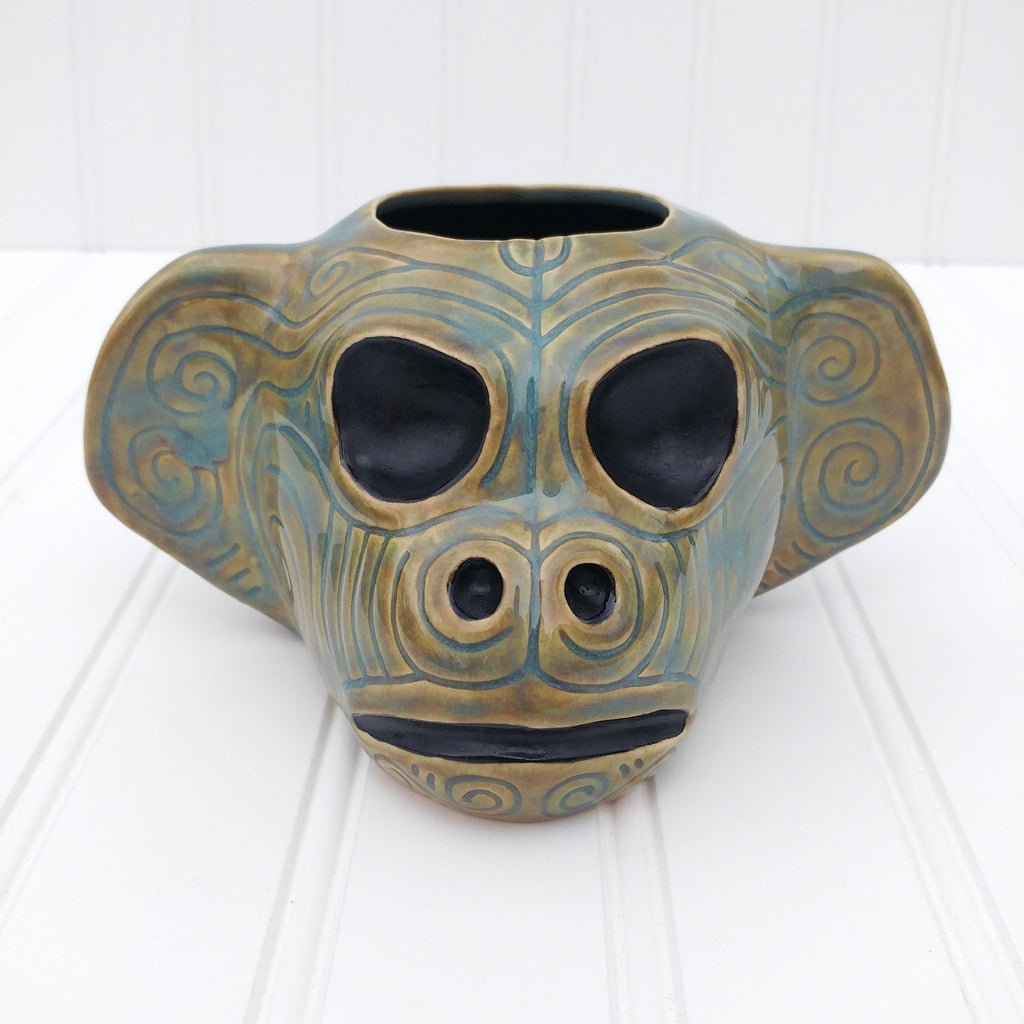 Mean Maori Monkey - Teal Green
You've heard that monkeys can be mean, but here's one that is mean and Maori!  This mad looking monkey is covered with intricate Ta Moko, or Maori face tattoos.
This Mean Moari Monkey is a teal green skull with a black interior.
He measures 3.5" tall, 7" from ear to ear, and holds 16 ounces of your meanest concoction.
Hand made on Taboo Island in the USA!