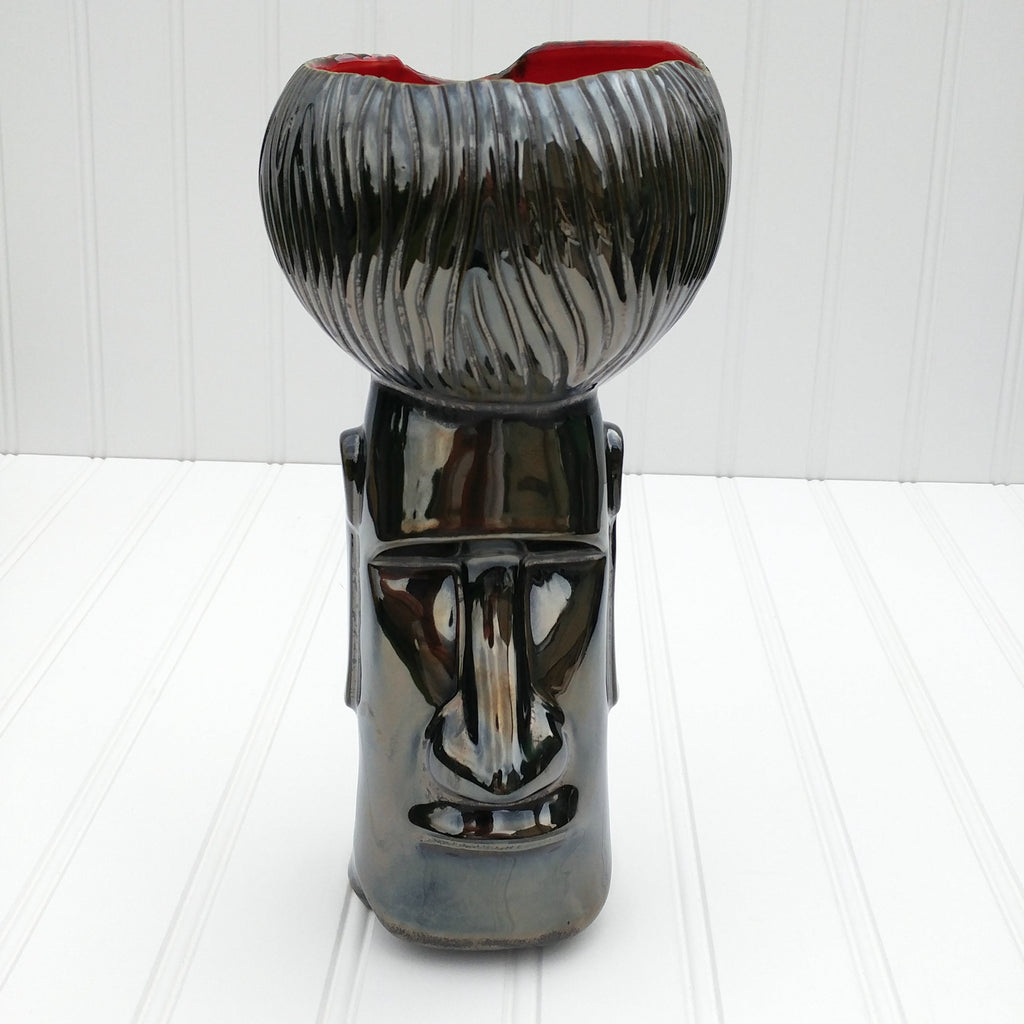 Magical Moai Coconut Chalice - Tarnished Silver
Some people may say "why?" But here at Taboo Island, we say "Why not!"  This chalice is one of our classic Moai mugs with a coconut topknot.  The Magical Moai Coconut Chalice is said to hold special powers; making any mere mortal man feel like a god.
This one is a tarnished silver with bright red interior.
Measures 10" tall, holds 14 ounces and is h
and made on Taboo Island, USA.