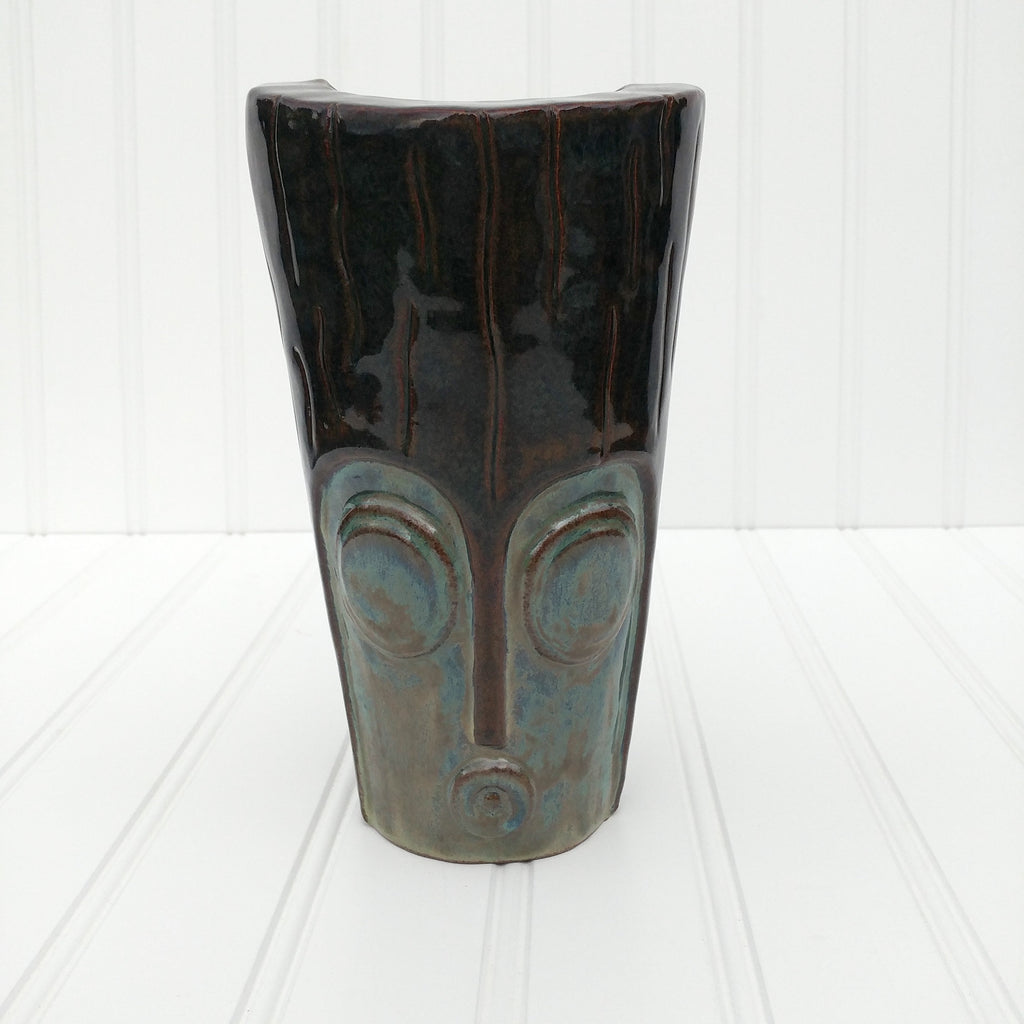 Hamu Tiki Mug - Aged Blue
This mug's design started as a vintage tiki design from Hawaii, but he was simplified into a clean, mid century modern look.  His name is Hamu, which is Hawaiian for "fragments that remain", which is exactly what he is - a modern design which still shows the fragments of his past.
Reads Taboo Island on the back.
This version of Hamu has a face of blues, greens and browns, with a darker, multi shade brown body.
He measures 7.5" tall, 4" wide at the top, and holds 28 ounces of your modern mixology.
Hand made on Taboo Island in the USA!