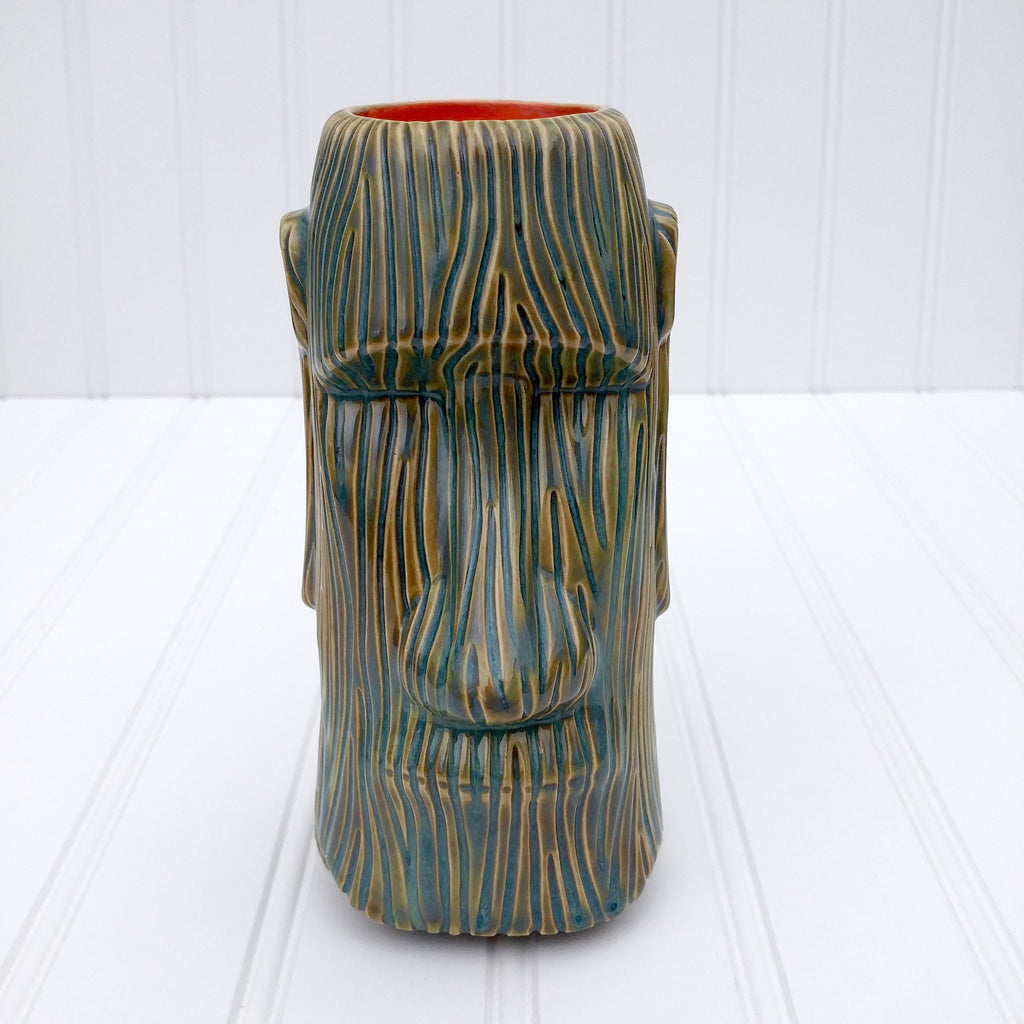 Woody Moai Tiki Mug - Turquoise
The Taboo Island natives have always loved the rich history of the old tiki bars and Polynesian Pop movement of the 1950s and 1960s.  So, here is the first of our Classic Mug line based on the designs from those vintage bars.  This design is based on the classic Easter Island moai mug that was available at a number of different tiki bars, including The Tikis, The Leilani, Luau, Fireside, Kemoo Farms and more.
This is our special "woody" version, with deep, stylized wood grain added by hand.  It is glazed in a turquoise that shows off the grain with and orange interior.
Measures 7" tall, holds 12 ounces and is h
and made on Taboo Island, USA.