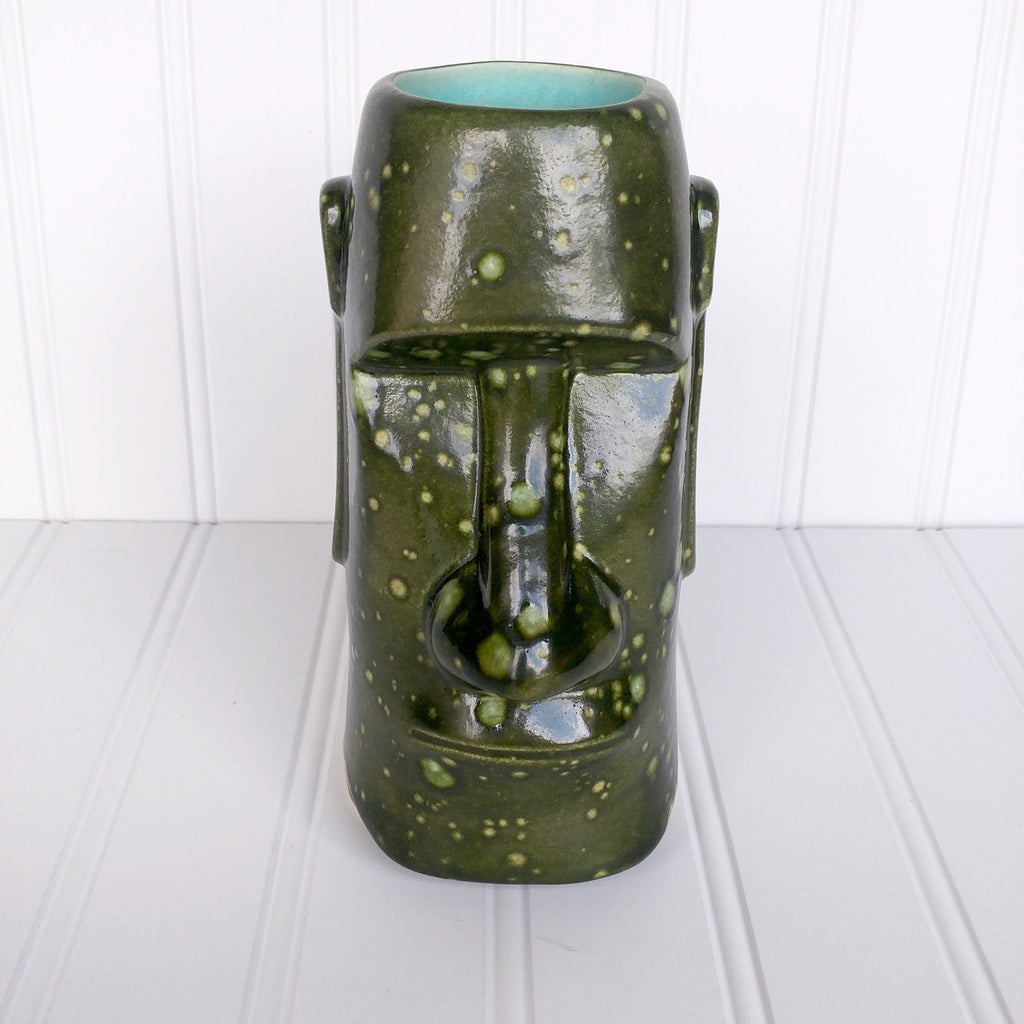 Classic Moai Tiki Mug - Gator Green
The Taboo Island natives have always loved the rich history of the old tiki bars and Polynesian Pop movement of the 1950s and 1960s.  So, here is the first of our Classic Mug line based on the designs from those vintage bars.  This design is based on the classic Easter Island moai mug that was available at a number of different tiki bars, including The Tikis, The Leilani, Luau, Fireside, Kemoo Farms and more.
Our version is being produce in a wide variety of glaze colors. 
Be sure to check out the other color variations of this design currently available!
Measures 7" tall, holds 12 ounces and is h
and made on Taboo Island, USA.