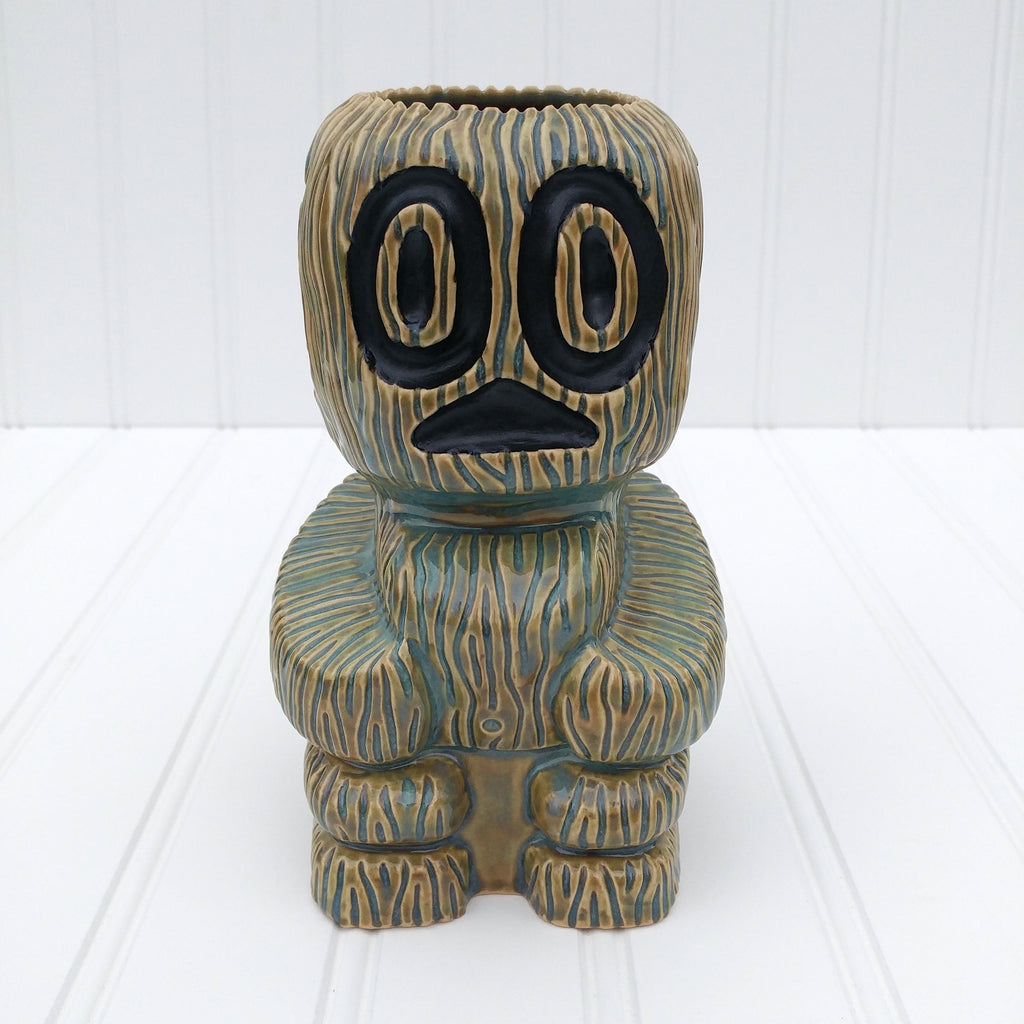 Woody Tiki Mug - Turquoise
Meet Woody.  He's just a young tiki, new to the Island, but someday he may grow up to be something mighty, maybe even a Tangaroa?
He comes in a nice turquoise glaze that shows off his wood grain, with a honey brown interior.
Measures 6.5" tall, holds 20 ounces and is h
and made on Taboo Island, USA.