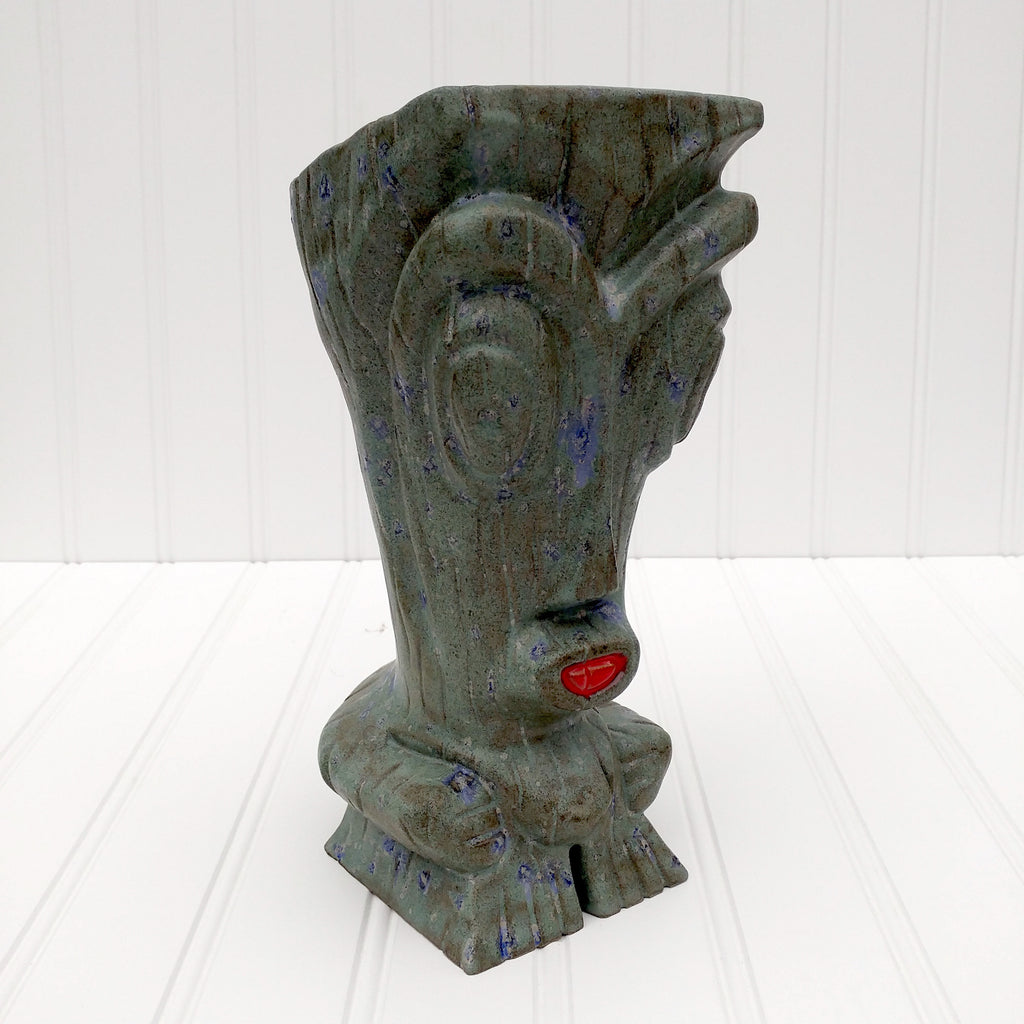 Big Kahuna Tiki Mug - Mossy Green
Here is the Big Kahuna, named so, well, because he's really damn big!  He is based on the the old Witco God of Fortune carving from the 1960s, and even for his size, fits quite comfortably in your hand.  He holds a whopping 34 ounces, so its basically a bowl you can easily carry around!!
This one is a mossy green and brown glaze with blue spots and a black interior.
Measures 9.5" tall.
Hand made on Taboo Island, USA.